Ensemble Hosted Cruises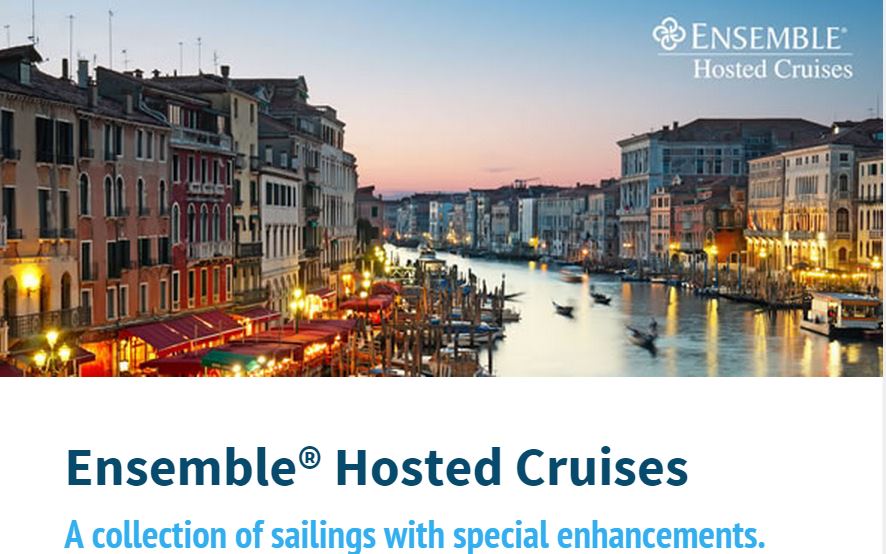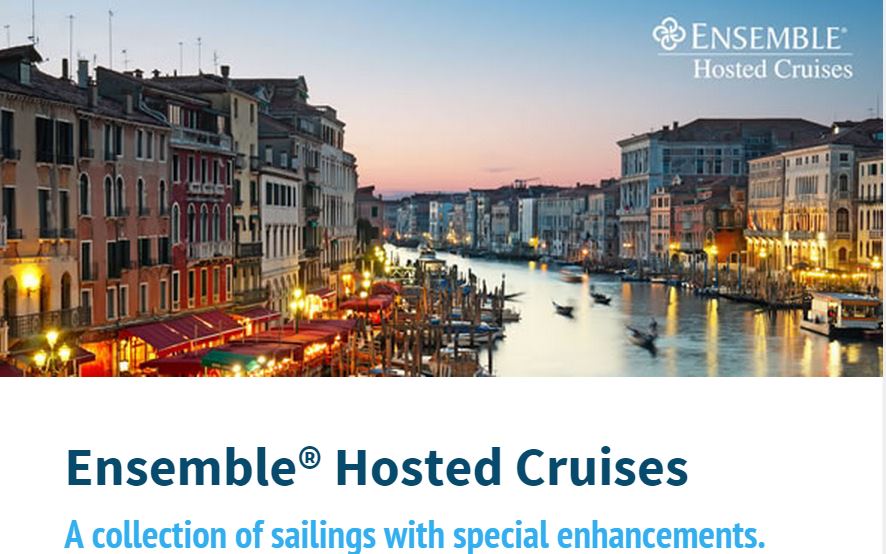 A collection of sailings with special enhancements.
Ensemble's Hosted Cruise Collection offers more than 350 sailings on 12 different cruise lines making it easier than ever to choose the cruise that's right for you. We've joined together with our cruise partners to bring you the following twelve hosted cruises, complete with exclusive advantages, one of a kind experiences, and many extras.